A company that specializes in Shopify development on a global scale.
Shopify is one of the most popular and easy-to-use eCommerce platforms in the world. Shopify development service is one of the most in demanded services. It has a wide range of features and is adaptable to the product range and scale of both SMEs and enterprise clients. It also has marketing and SEO-friendly features, making it a popular choice among businesses.
Medias Titan provides custom Shopify development services, allowing for the creation of new Shopify stores or the migration of existing online stores to the Shopify platform. Our Shopify developer provides end-to-end services, from product showcase design to responsive HTML conversion, Shopify theme implementation, UI/UX customizations, and incorporating design aesthetics to improve overall customer experience to Shopify maintenance.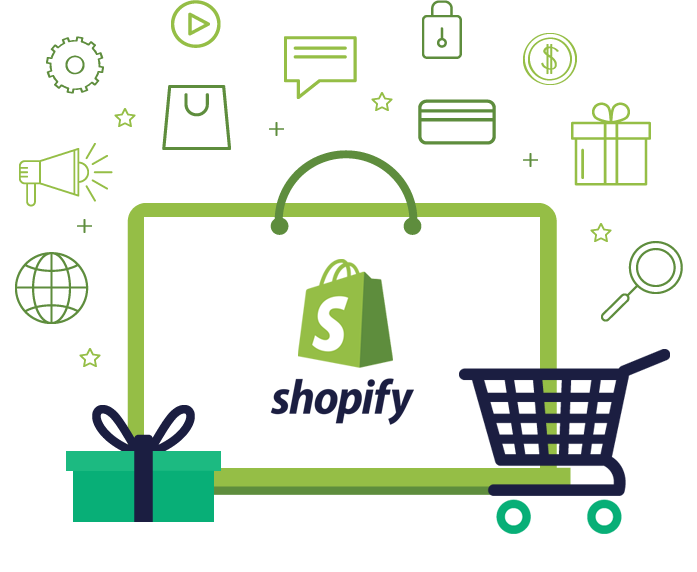 Take a look at the various Shopify development services we offer.
We at Medias Titan develop online Shopify stores as per your needs. Our Shopify developers install themes of your choice and then design, develop, and configures third-party apps as needed.
Hire Medias Titan's Shopify developers to migrate your eCommerce website to a new Shopify platform. That, too, without losing any information. Before performing the migration, the coders conduct a thorough analysis and integration of the existing apps. Your customers will simply notice a better user experience.
Our Shopify developer provides W3C-compliant Shopify theme development and pixel-perfect PSD to Shopify conversion services. We provide scalable services that improve the user experience and conversion rates.
Our Shopify team provides custom store development services that are tailored to your eCommerce business's needs as well as your budget. You can always count on us for Shopify development, no matter what your eCommerce store requirements are.
Key product customizations and implementations, such as custom payment gateways, custom inventory management, and other custom product solutions, are used by Shopify developers to help brands increase sales and generate revenue.
Our Shopify expert developers can help you with any technical issue, whether it's a minor bug or optimizing the overall performance of your eCommerce store. Following the completion of the project, our Shopify developers provide our clients with the highest quality Support and Maintenance.
Collects Clients Requirement